Meet the companies that helped us make it happen
Commonwealth Bank of Australia
The Commonwealth Bank has a long history of supporting people, businesses and communities. The Bank works with community partners to build strength, resilience and sustainable growth in the communities in which it operates.
The Commonwealth Bank is proud to be the Founding Corporate Partner of The Growth Project; it's an exciting and unique initiative that gives employees the opportunity to contribute to the development of a successful and sustainable not-for-profit sector in Australia. Importantly, the program inspires the growth and development of all participants through connection, shared learning and challenge.

Saunders Family
John Saunders was one of Australia's most devoted philanthropists and successful businessmen. The Saunders Family charitable program, set up by his daughters Monica and Betty, continues his passion for supporting worthy causes. The program extends from donations to major not-for-profit organisations and charities to individual acts of support for people or families.
In addition to providing financial support to The Growth Project, Monica will play an active role on the Charity Selection Committee. Her involvement will add rigour and sensitivity to the process of identifying and ultimately selecting the successful charity leaders that will benefit from The Growth Program.

Blackmores
Built on 80 years of vision, values and expertise, Blackmores empowers people's wellbeing by delivering the best quality natural health solutions available. Steeped in sustainable practices, we combine traditional naturopathic principles with evidence-based research to produce an innovative range of Australian health products and services for customers in 13 countries.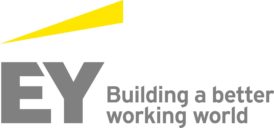 EY's purpose is building a better working world. 
We believe we can make the biggest contribution to our communities when we take the same distinctive services and competencies we use in our business every day and apply them to helping solve some of our communities' most pressing challenges. Our key focus areas of social impact include: supporting youth, growing the positive effects of entrepreneurs and building a more diverse and inclusive society.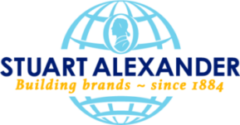 Stuart Alexander & Co
Founded in 1884 and one of Australia's largest privately owned companies, Stuart Alexander & Co. imports, markets and distributes premium global consumer brands such as TABASCO, Mentos, Chupa Chups and Duracell batteries.

Sage Foundation
takes action to build sustainable social, economic and entrepreneurial opportunities in Sage's local communities around the world. By investing and supporting non-profit partners that are helping people reach their true potential, Sage is committed to doing business the right way.
Sage Foundation is powered by the '2+2+2' model. Through this, Sage Foundation donates: 2% of employee time each year (5 volunteer days), 2% of free cash flow in grants and 2 donated software licenses to eligible partners.
The Growth Project
The Growth Project is a non-profit organisation that supported small, successful charities to maximise their impact on the world.
We delivered this through an innovative personal development program that brought together charity and business leaders in an environment of shared learning. Throughout the 12-month course, participants shared knowledge and experiences, learnt how to run more effective and efficient organisations and developed their leadership skills.
The Growth Project is an ACNC registered charity.
We acknowledge the Traditional Owners of country throughout Australia and recognise their continuing connection to land, waters and culture. We pay our respects to their Elders past, present and emerging.
By helping those who help, we have created connections and ripples of impact that will endure well beyond The Growth Project.
Larry Fingleson