Falcon Cohort
Sydney 2018/2019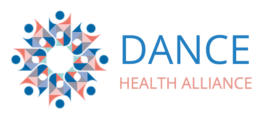 Dance Health Alliance
The Dance Health Alliance offers creative opportunity through dance and purposeful inclusion to all with functional limitations. Our innovative dance programmes are designed to improve the quality of life, help restore body/mind balance and combat ill health.

Free to Shine
Free To Shine is a child protection organisation that prevents children being trafficked into the commercial sex industry in Cambodia. They help 743 girls across 52 rural villages achieve their rights to be free from slavery, and access education, safe drinking water, enough food and adequate shelter.

Communiteer
Communiteer's mission is to facilitate social impact via cross-sector-collaboration. We focus on skill-based, virtual volunteering to help build capacity in the community sector. We partner with like-minded organisations to extend our collective reach and amplify our holistic social impact.

Human and Hope Association
Human and Hope Association Incorporated supports a community centre in Cambodia through programs focused on education, vocational training and community support.

Life Changing Experiences
Life Changing Experiences Foundation's mission is to break the cycle of childhood trauma by providing one-on-one mentoring, life-skills workshops, ongoing counselling and life changing opportunities for girls.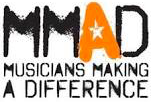 Musicians Making a Difference (MMAD)
Musicians Making a Difference is a unique grassroots charity that exists to change young lives through the power of music and mentoring. MMAD run 1800 camps, mentoring workshops & events around Australia every year reaching over 20,000 young people.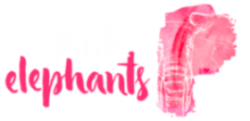 The Pink Elephants Support Network
The Pink Elephants Support Network has been created to support, nurture and empower couples through early pregnancy loss.

Tuberous Sclerosis Australia
Tuberous Sclerosis Australia (TSA) empowers people affected by the rare genetic disease tuberous sclerosis through access to the best treatment options, up to date information and support.
The information provided on this page is true and accurate as at the start of each person's participation in The Growth Program. For up to date information on the charities, charity leaders and business leaders, please refer to their websites or LinkedIn profiles.