Eagle Cohort
Melbourne 2017/2018
Council of Single Mothers & Their Children
Council of Single Mothers and their Children (CSMC) is a state wide, membership-based, community organisation run by and for single mothers.  We have been supporting single mothers and working for changes to systems, services and community attitudes since 1969.
Edmund Rice Camps Vic
Edmund Rice Camps Victoria is largely a volunteer organisation that runs camps for children, young people and families from disadvantaged backgrounds including asylum seekers, refugees and people from indigenous communities.  The majority of our volunteers are young people aged 17 – 30 years.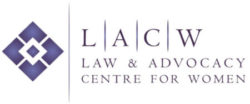 Law & Advocacy Centre for Women
The Law and Advocacy Centre for Women is a not-for-profit, community legal centre that assists women who are in or at risk of entering the criminal justice system. We aim to interrupt the narrative that sees disadvantaged women cycle in and out of the justice system by providing helping address the underlying causes of their offending, as well as providing legal advice and representation. These issues may include homelessness, drug and alcohol use, mental health issues and family violence.
Elena Papas
Charity Leader, Law & Advocacy Centre for Women

No To Violence
No To Violence incorporating the Men's Referral Service is the peak body for organisations and individuals working with men to end family violence in Victoria and New South Wales. We also provide telephone counselling, information and referrals for men in Victoria, New South Wales and Tasmania. During the past 20 years we've helped more than 150,000 men get the support they need, helping improve outcomes for families.

PartnerSpeak
PartnerSPEAK is the only organisation in Australia to support the partners and children of online child sex offenders.  We host a moderated peer support forum for affected partners.  PartnerSPEAK campaigns broadly for non-offending partners to receive support, and to not be tied to these heinous crimes. Through our advocacy, things are changing in Australia.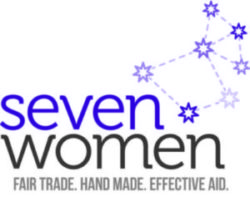 Seven Women
Seven women economically and socially empowerers marginalised women through literacy, skills training and income generation programs.
The information provided on this page is true and accurate as at the start of each person's participation in The Growth Program. For up to date information on the charities, charity leaders and business leaders, please refer to their websites or LinkedIn profiles.