The Growth Project UK
Separate Entity, Shared Purpose
Larry and Paul go back over 20 years to the time when Larry and Felice were living in London. The seed was planted when Larry shared with Paul his vision for proliferating The Growth Project outside Australia, during a flying visit to London in 2016.
Fast forward to 2018, Paul was ready to take up the challenge, but needed someone to share the responsibility and the heavy lifting that lay ahead. Nicole agreed to become a founding partner of The Growth Project UK and the call was made to Larry, who answered
the phone with the immortal line: "Paul! I've been expecting you!"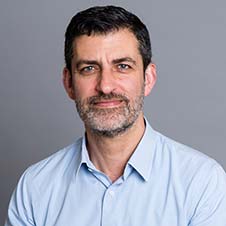 Paul Freedman
An experienced entrepreneur, Paul is Founding Partner of a thriving SME advisory business based in London, England. Paul is passionate about helping small to medium size organisations achieve greater success, so it was only a small step to put his passion to work for emerging charities through a social enterprise like The Growth Project.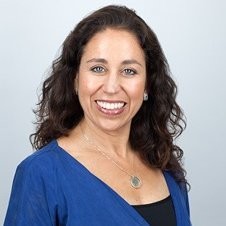 Nicole Sorrell
Nicole is an Organisational Psychologist with over 25 years of international experience enabling organisations to achieve greater results by igniting and leveraging their people. She is also a business entrepreneur and a Director of Lumina Learning Global. Nicole is passionate about making a difference in this world and feels that The Growth Project provides a perfect opportunity to make a broader difference in areas of most need.
Separate Entity, Shared Purpose
The Growth Project UK is a separate legal entity which operates under a legal agreement with The Growth Project. It is also in the process of becoming a UK registered charity. It will adopt an almost identical approach to The Growth Project, with a stated aim of helping 50 charities and leaders over a three year period.
Launch Plan
The Growth Project UK will launch its first UK programme in March in 2020. This will be followed by 2 programmes in 2021 and a further 2 programmes 2022.
We are actively looking for emerging charities and business leaders to participate in the programme so please get in touch. If you can offer us support or assistance as an Engaged Supporter or as a Sponsor then we would love to hear from you here.
If you'd simply like us to keep you informed of progress along the way then drop us a line here.
Registered Company Number 11903988
The Growth Project
The Growth Project is a non-profit organisation that supported small, successful charities to maximise their impact on the world.
We delivered this through an innovative personal development program that brought together charity and business leaders in an environment of shared learning. Throughout the 12-month course, participants shared knowledge and experiences, learnt how to run more effective and efficient organisations and developed their leadership skills.
The Growth Project is an ACNC registered charity.
We acknowledge the Traditional Owners of country throughout Australia and recognise their continuing connection to land, waters and culture. We pay our respects to their Elders past, present and emerging.
By helping those who help, we have created connections and ripples of impact that will endure well beyond The Growth Project.
Larry Fingleson